World's Best Poker Tournaments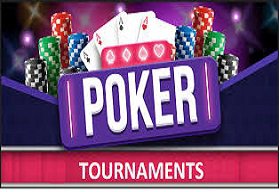 Poker has been a household name since time immemorial. As such, it doesn't come as a surprise that it's among the most popular games in both online and land-based gambling establishments. Many players love these games because they're not only fun but also offer high payout rates - this is especially true for tourneys.
Various competitions take place internationally, where the winners walk away with millions of dollars. Discussed here are the best poker tournaments held worldwide.
World Series of Poker (WSOP)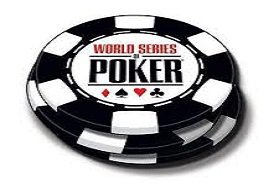 WSOP is amongst the most popular poker tournaments, which hosts thousands of players, all hoping to win the top prize.
The first WSOP event was held in 1970. Benny Binion invited seven of the best players to compete at the Horseshoe Casino in a tourney. The contest was timed with a stopwatch and a secret ballot was used to determine the winner. Since then, the event has been taking place each year. The number of participants has kept increasing and gradually, it has become a prestigious affair, where the winner is crowned as the world's champion in this game.
2019 WSOP was held in July and more than 8000 players participated. The buy-in was set at $10,000 while the pool prize was $80,548,600. The overall winner took home a whopping $10 million.
World Championship of Online Poker (WCOOP)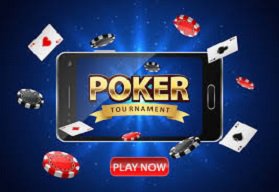 This is another one considered among the best poker tournaments conducted online. It's sponsored by PokerStars and as you would've guessed, it attracts players the world over. It takes place in September every year.
WCOOP was established back in 2002 and offers a vast range of variants with Texas Hold'em being the dominant one. Of course, there are different buy-ins for different game variations as well as pool prize.
The games featured are Pot-Limit and No-Limit Texas Hold'em, Seven Card Stud and Seven Card Stud Hi/Lop, 5 card draw, 2-7 triple draw, Pot Limit Omaha High and Limit Omaha Hi/Lo and H.O.R.S.E.
Big One for One Drop
It is a $1 Million buy-in No-Limit Texas Hold'em contest hosted at the WSOP. It was launched back in 2012 and made history by becoming the highest buy-in tourney and the biggest single payout offered. Additionally, Big One for One Drop is known for its benevolent contributions. An amount of as much as $111,111 of each gamer's buy-in is donated to the One Drop Foundation, a non-profit organization created by Cirque du Soleil that's big on water initiatives.
As you can see, poker tournaments are not all about winning - some also spend lots of money making the world a better place. As such, if you want to spend your money on doing something good, you know the best tourney in which to take part.
World Poker Tour Championship (WPT)
The WPT is a universally televised gaming and entertainment trademark. It was started in the year 2002 and has operated a series of international playoffs.
This tourney mainly focuses on the buy-in range between $3,500 and $25,000. The winners of the main tour events are awarded a WPT Champions Club membership. Additionally, they receive an amount of money greater than $1 million and trophies with their names. Without a shadow of a doubt, WPT is amongst the biggest poker tournaments attracting millions of viewers across the globe. For more great information,
have a look around our site
.
Menu