Great Poker Tips for Beginners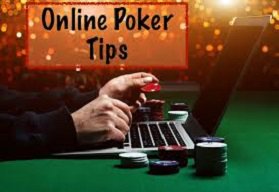 There are so many online platforms that tell you what's good and what's not regarding poker games. In order to actually learn poker effectively and make the game profitable, you'll need to be aware of what to focus on at the start of your journey.
If you're a seasoned player, you'll need to look for advanced guides on how to increase your chances of beating the house. However, in case you are just starting out, poker tips for beginners will go a long way toward helping you learn this particular game.
Learn the Rules
Naturally, learning the rules is the first step to take to understand any game. While the general rules aren't exactly a brainer, you ought to spend time learning the hand ranks, position and poker hands. You don't want to be caught in a position, where you're in the middle of a game and wondering whether or not you should be beating a straight with a flush. You would be wasting your valuable time and money, which beats the point of gambling.
Start at Low Stakes
It's one of the most important poker tips if you're going to learn effective strategies. It's true that many players don't see the need for playing games with low stakes, but remember your
main goal is to learn poker strategy
with minimum risks.
Usually, low games are mostly played by weak players. As such, you're in a better position to understand the game without worrying about losing a lot of money. Additionally, you'll also learn a few things about bankroll management.
Avoid Playing too Many Hands
Common blunder beginners make is not being selective enough with their starting hands. While it's true that any hand can win, keep in mind that some hands are better than others and will ultimately help you win more cash. Bottom line is - don't play too many hands to avoid unnecessary losses.
Do Not Bluff too Much
This should be considered among the most helpful poker tips too. Another mistaken belief about these games is that players must bluff to win. You may see a lot of bluffing on shows such as WSOP, which give the wrong impression of this particular game. It's better to play your hands well rather than trying to bluff your way through a game because it won't get you very far as a beginner. It is fine to try occasional bluffs now and then; however, this is an art that comes with experience.
Think about the Cards of your Opponents
This is among the key poker tips to adopt for beginners. Whilst focusing on your own, you must also think about the strength of the opponent's hand. Having a strong hand gives you an edge, but if you think an opponent's hand is better than yours, you ought to make a sound decision.
Several factors could suggest the hands your opponent is playing - his post-flop action, betting, checking, and the time he takes in decision making among others.
Final Word
With these poker tips, beginners will be a better position to grasp this game. Nevertheless, do not expect to become a professional in a fortnight - keep practicing every chance you get.
Menu